Links

There are other links on other Baptist Pages sites which will eventually be phased out and moved to this site. Click on the links below.
On the other side, it is almost guaranteed to make everyone mad at me (Or, since the content came from the Bible, mad at God.). Hard hitting doctrine and contending for the Faith! No Mr. Nice Guy here:
http://www4.50megs.com/baptistpages/
Ah, Peter Ruckman. What can I say?
Check
for yourself.
Wings As Eagles
: To serve independent Baptist churches and their missionaries by taking pastors and their people on short-term mission trips.
Signing up with LifeLine Communications (a long distance phone company) will help support Wings As Eagles. Click on this banner to find out more.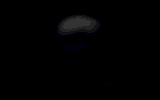 Irrefutable CATHOLIC and historical evidence that the Vatican is Satanic. Hold on to your seat as you enter the abyss of the 14 pages of the
Antichrist Slideshow
; it will make your skin
crawl
.

(As you enter this site, you will have to manually scroll down each of the 14 pages. This slideshow is not automatic.) DISCLAIMER: This site is very serious and sobering, and is
not
recommended for children to view. Parents viewing it
will
understand why. It may even give some adults nightmares.
Enter
at your own risk!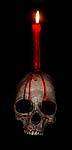 If upon clicking on this graphic Soulwinning.com does not open in its own page, right click your mouse button on the graphic and choose "Open Link in New Window."